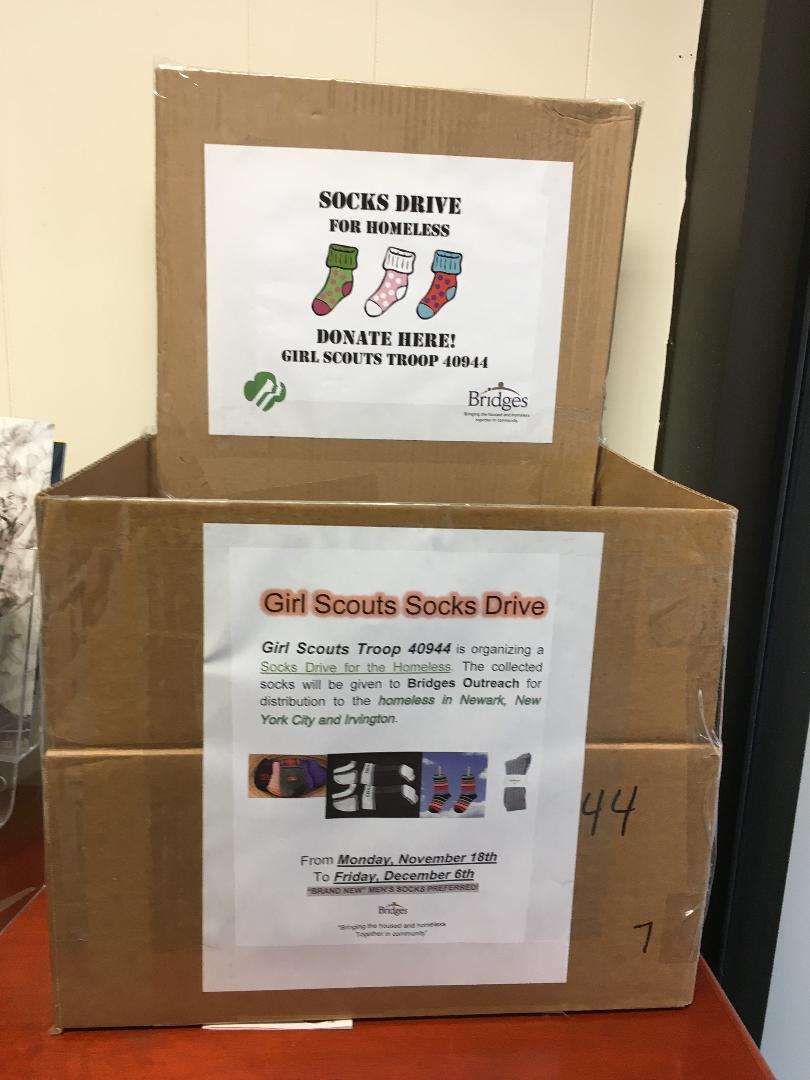 GS Troop 40944 collecting socks for Homeless
Do you know? Each year, over 2,600 volunteers participate on over 225 Runs to New York City, Newark and Irvington every week to about 500 people homelessness. Berkeley Heights Girl Scouts Troop 40944 is organizing a Socks Drive to support this effort. The collected socks will be donated to Bridges Outreach for distribution to homeless in these areas.
Although many food items and clothing are needed during winter time for the homeless and shelters, but the number one item needed for the cold weather is socks. Warm feet mean warmer body! The collection will run through December 6.  Collection bins are available for drop off to the public at BH YMCA, BH Town Hall, BH Library. Students can also drop off their donation at Thomas P. Hughes, Mountain Park and William Woodruff. Thank you for your support.