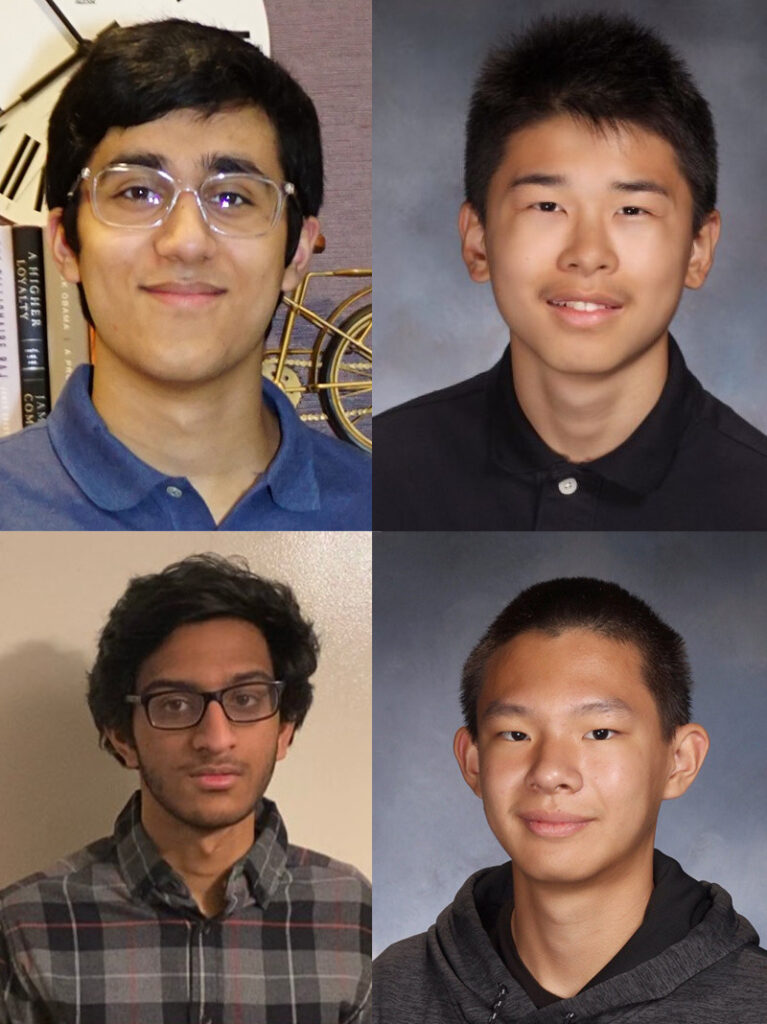 2020 Congressional APP Challenge
Submitted by Denis Kelly
Four Watchung Hills Regional High School (WHRHS) students are among the nine named as award winners in the 2020 Congressional APP Challenge.
New Jersey U.S. Rep. Tom Malinowski, D-7, of East Amwell Township, announced the winners on Thursday, December 10. Malinowski's 7th Congressional District includes Green Brook Township, Warren Township and Watchung Borough.
Malinowski met virtually via Zoom with the First, Second and Third Place winners on Thursday, December 10, the day the winners' names were announced.
The 2020 APP Challenge winners are:
1st Place: Sameer Surapaneni, Arjun Singh, and Jay Fu, all of Warren Township and juniors at WHRHS; their APP is named Farmnet.
2nd Place: Samantha of Brea, Calif.; and Ruoyu Liu of Montgomery Township, N.J., whose APP is named "Vocal"
3rd Place: Victor Hu of Green Brook Township, and a senior at WHRHS, Chris Gu Short Hills, Sid Srivastava of Holmdel Township, and Aman Wadhwa of Bridgewater Township. Their APP is named "PoliticianConnect"
The students said they were pleasantly surprised to be honored for their achievement in the challenge, and enjoyed the learning experience.
WHRHS Principal William Librera said WHRHS is very proud of this achievement by all the students. He said their achievement is a testimony both to their academic abilities and their work ethic.
"Each one of the finalists demonstrated creativity and a solid understanding of the issues our country is currently facing," said Rep. Tom Malinowski. "I can't wait to see what these young people will create next. Congratulations to all."
Launched by the U.S. House of Representatives in 2015, the Congressional App Challenge is a nationwide call for participation that, "allows students to compete against their peers by creating an APP," for desktop/PC, web, tablet, mobile, or other devices," according to program notes. "Through recognizing our nation's young programming talent, Congress hopes to shine a light on the growing importance of these skills."
Photos by WHRHS