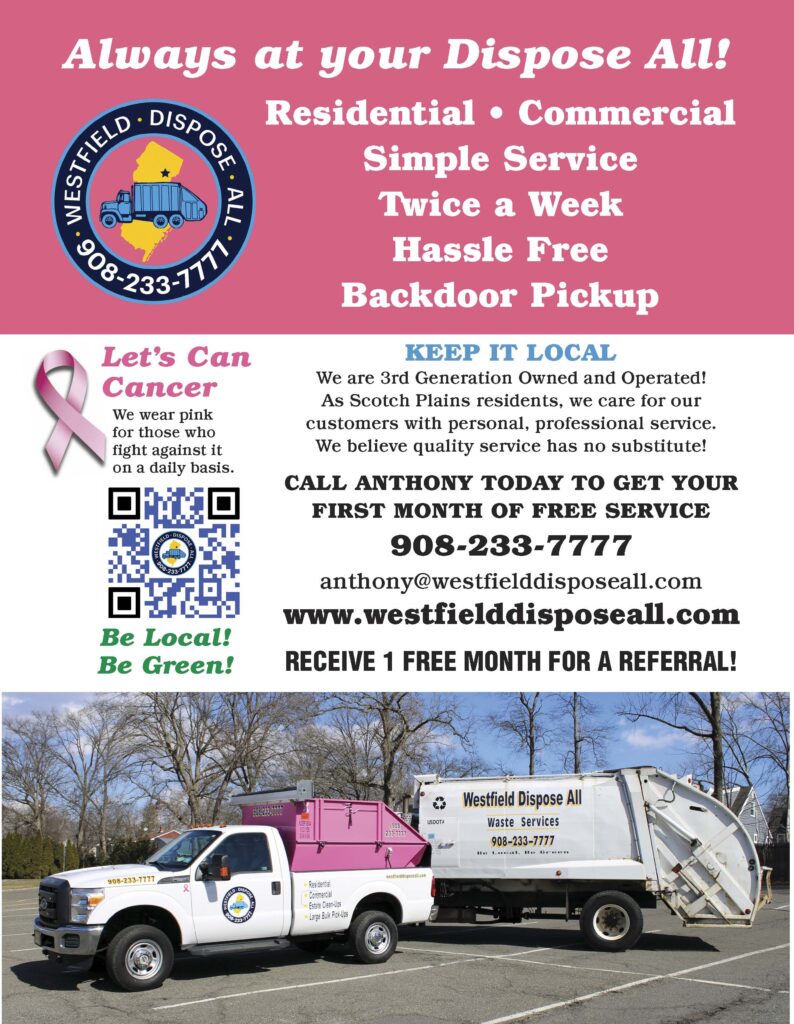 Westfield Dispose All
Westfield Dispose All is a third-generation family owned and operated solid waste company. Born and raised in Scotch Plains, we pride ourselves in keeping our neighborhoods as clean as possible. All our employees are relatives, but our customers are what makes us considered a family. It is our honor to offer extreme customer satisfaction and service, meeting the needs of our communities. Our mission is to keep your cans off the streets.
Residential
One flat rate, SAME price for back door pickup. Sign up now for a free month of service. Refer family members or friends to our family and receive an additional free month of service (per referral).
Large Bulk pickups
Have an old couch or fridge? No problem, schedule a pickup
Estate Clean Outs
Cleaning out an attic, basement, or multiple rooms? Westfield Dispose All provides employees to dispose of all your estate needs. Contact us for a FREE estimate.
Commercial Services
A regularly scheduled pickup can be arranged to meet all your commercial needs. Sizes range from 1 to 30 yards.
We believe Quality service has no substitute. Our passion to serve OUR COMMUNITY is what drives us to go beyond what is expected.
Call Anthony 908-233-7777 anthony@westfielddisposeall.com www.westfielddisposeall.com