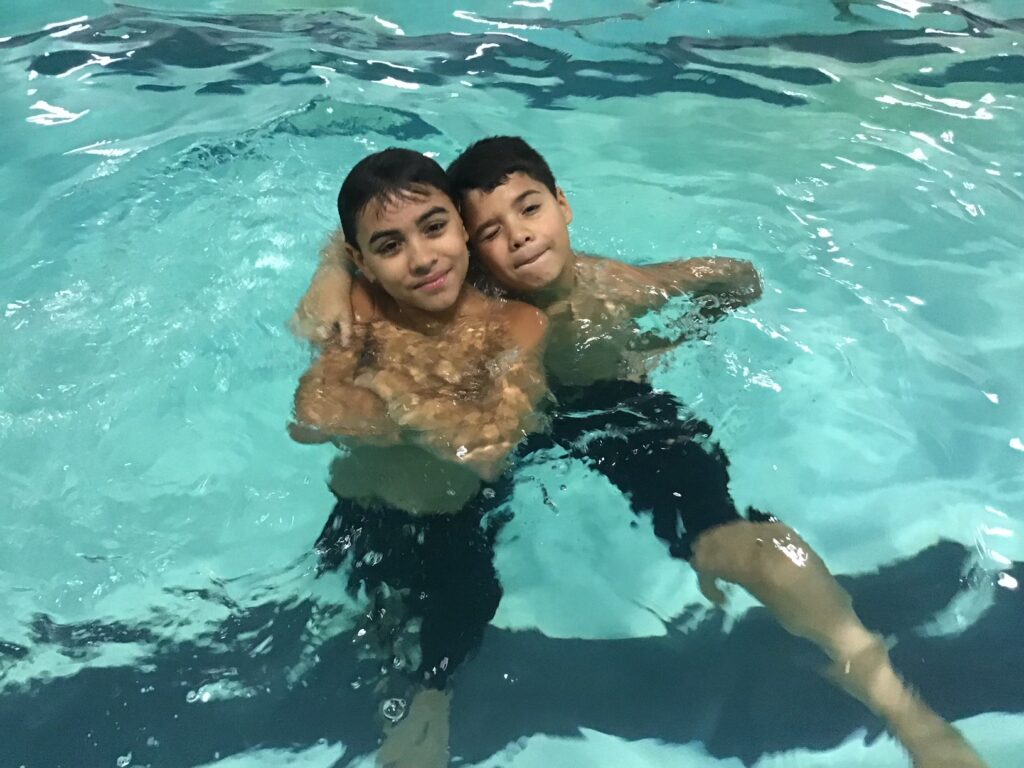 Swim Lessons at Boys & Girls Clubs of Union County
Submitted by Lisa Sepetjian
Boys & Girls Clubs of Union County is excited to dive into the pool and start their spring aquatics sessions. Beginners (ages 4+) can sign up for swim lessons and water safety where swimmers learn basic swimming skills and water safety. Advanced Swimmers (Level 4+) are able to join the Tidal Wave Swim Team (TWST). TWST works to help each swimmer develop confidence, ability, self-discipline, and team play all in a competitive aquatic environment.
Our instructors, Coach Yefim and Coach Lucero, have trained college and Olympic level swimmers in the BGCUC Aquatics Program. Swimming is a sport that requires dedication, practice, and passion for getting better every day. The goal of the Aquatics Department is to teach all students safe swimming skills that they can use for life. Our program focuses on developing swimmers' abilities ranging from survival aquatic skills to elite competitive swimming.
"Without the focus and discipline of swimming, I wouldn't be where I am", said Anthony Rincon, a TWST alumni and current Harvard swimming recruit, who will be competing in the Tokyo 2021 Olympics and began his swimming vocation in the BGCUC Union Club pool.
"Our Aquatics Program is one of our most popular activities at the Union Club," said Russell Triolo, CEO of Boys & Girls Clubs of Union County. "We are always excited to see new, and returning members who are ready to jump in and swim"
Limited spots are available for our spring sessions, so race to the finish and sign-up soon.
"Virtual School" and After- School programs are now open for our Union, Elizabeth, and Plainfield Clubs. Contact us at 908-687-2697 for information and registration. Aquatics, stroke development, and water safety instruction is available at our Union Club. Teen Leadership Club programs are available at our Clubs in Plainfield, Elizabeth, and Union. Teen members participate in character, leadership, career preparation, and community service activities throughout the year.
About Boys & Girls Clubs of Union County
Boys & Girls Clubs of Union County seek to inspire and enable young people, who need them most, to realize their full potential and have provided an opportunity for youth since 1955. They are part of a national network of some 4,000 neighborhood-based facilities, Boys & Girls Clubs of America, which serves more than 4.6 million young people annually, in all 50 states and on U.S. military bases worldwide. Clubs provide guidance-oriented character development programs on a daily basis for children 6-18 years old, conducted by a full-time professional staff. Key Boys & Girls Club programs emphasize leadership development, education and career exploration, financial literacy, health and life skills, the arts, sports, fitness and recreation, and family outreach.