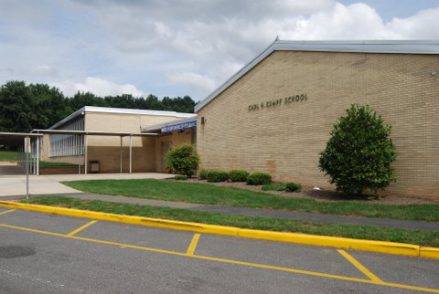 Students Collecting Gift Cards for Valerie Fund
National Junior Honor Society students at Carl H. Kumpf Middle School in Clark will once again be collecting gift cards to donate to the Valerie Fund in Morristown as part of the group's service projects. The Valerie Center provides gift cards to children who have finished a round of their treatment, and it symbolizes that he or she is one step closer to being cancer free. The fundraiser began last year, and this year's members are continuing to give back to this worthy cause.
Gift Cards will be collected through March 13 in the main offices at Carl H. Kumpf Middle School, Arthur L. Johnson High School, Valley Road School, and Frank K. Hehnly School. Collection boxes have been set up. The students are asking for $10-15 Gift Cards. Suggestions include: Target, Panera Bread, Dunkin Donuts, iTunes (no Google play), and Amazon. Cash will be accepted but gift cards are preferred. Please e-mail Ms. Hamilton at CHK (shamilton@clarkschools.org) with any questions.