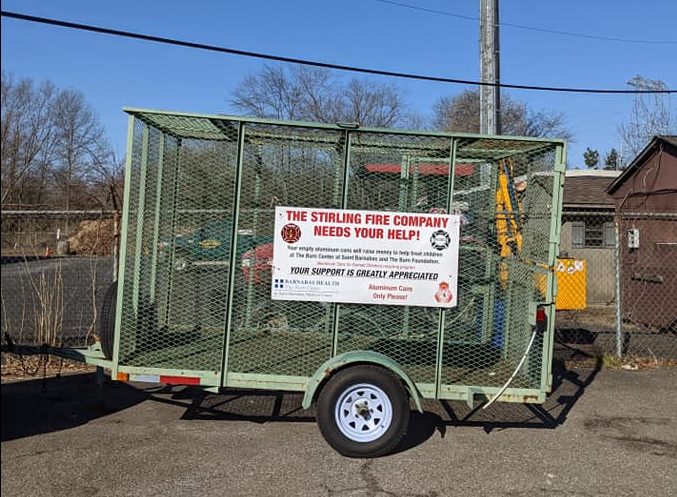 THANK YOU LONG HILL!
On April 5th the Stirling Fire Company (SFC) emptied the "Can Wagon" for the 10th time since 2015 when we brought the program to Long Hill Township.
Your Aluminum Cans have helped SFC raise around $3,000 for the Aluminum Cans for Burned Children (ACBC) program at Saint Barnabas Medical Center to help pediatric burn patients and support their families. A big time thank you to Long Hill
Department of Public Works for their continued support!
The "Can Wagon" is now empty and waiting for more. It is.
The SFC encourages all residents and businesses to support this program and continue to drop their aluminum cans in the trailer located in the DPW yard next to the dumpsters throughout the year!
Reminder~ Aluminum Cans Only Please!