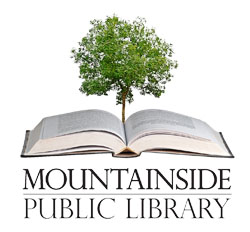 Mountainside Library May 2021 Programs
The Mountainside Public Library has scheduled the following programs for May. The Library will be closed on Saturday, May 29 and Monday, May 31 in observance of Memorial Day.
For Children there are weekly story times via Zoom: 
Cuddle Storytime
Tuesdays, May 4, 11, 18 and 25 at 10 a.m.
A storytime for young listeners.
Zoom Story Break
Wednesday May 5, 12, 19 and 26 at 2 p.m.
Longer stories for good listeners.
Family Story Time
Thursdays, May 6, 13, 20 and 27 at 10 a.m.
Stories for 3, 4 and 5-year-old children. Stories, rhymes and songs to enjoy together. Children are asked to please bring their favorite stuffed animal as a buddy. Siblings are welcome.
Virtual Lego Club
Tuesday. May 4 at 4 p.m.
Each month a new challenge is issued for children to solve and share at the next month's club meeting.
Virtual Squiggle Club
Tuesday, May 11 at 4 p.m.
Explores the art of the picture book.
All ages are welcome, but the target group is grade school students. Younger artists may need to have an adult helper with them. The simple supply list you will need will be sent to you before each meeting.
Virtual Origami
Tuesday May 18 at 4pm.
This is limited to folders Grade 2 and above or younger children with their parent or caregiver who can fold with them.
Programming for adults is also via Zoom.
Trust and Estate Planning
Tuesday, May 4 at 7 p.m.
Presented by Attorney Barbara Doyle Frantz. Attorney Frantz is a partner with the firm Phelan, Frantz, Ohlig & Wegbreit. She will be discussing the importance of planning and outline the key components of an effective estate plan. Also covered will be end of life planning and the various documents that should be considered such as Advance Directive, Health Care Proxy, POLST and Power of Attorney. A question and answer period will follow the presentation.
Benefits of Chinese Medicine for Stress Relief
Monday, May 10 at 7 p.m.
Presented by Kim Fong Maselli. This workshop will give participants an introduction and background of Chinese Medicine and Acupuncture. It includes "How does acupuncture work? What are the benefits of acupuncture and what conditions can acupuncture treat?" There will be a demonstration of the locations of acupuncture points and participation in acupressure for stress relief and promoting relaxation. The program will conclude with a Question and Answer period.
Hamilton: The Man, The Musical, The Cultural Phenomenon
Wednesday, May 19 at 7 p.m.
Presented by Entertainment historian John Kenrick. This is a multimedia experience with photos, performance videos and fascinating insight into the creation of "Hamilton", the ground-breaking musical. Mr. Kenrick combines a passion for the Broadway stage with in-depth knowledge of the subject, the writer and performers that create a total theater experience. 
Gardens of Liberty Hall, Hannah Gaston, Coordinator of School Programs at Liberty Hall Museum
Thursday, May 27 at 2 p.m.
This presentation shows Liberty Hall's 23 beautifully landscaped acres, which were designed so that plants are blooming from April to the first. This presentation interweaves the history of the gardens with the life and times of the remarkable people who lived at Liberty Hall.
To register for the Children's programs contact eperrin@mountainsidelibrary.org, for Adult programs register at info@mountainsidelibrary.org.
Funding for programs is generously provided by the Friends of the Mountainside Library.
For more information call the library 908-233-0115.
The Mountainside Public Library is located at 1 Constitution Plaza, Mountainside, NJ.