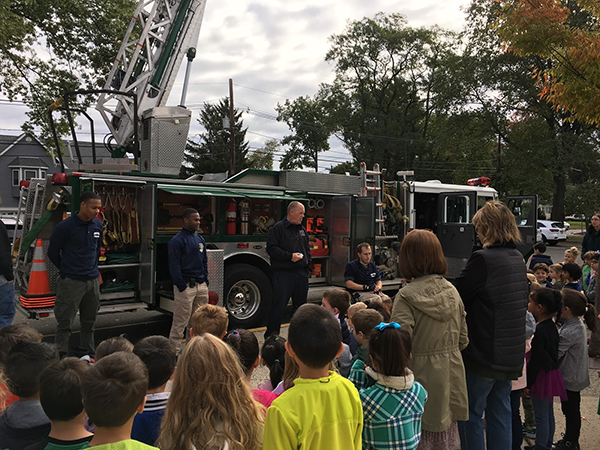 Fire Prevention Week at IEF
Marking the end of Fire Prevention Week, the Green Brook Fire Department visited the Irene E. Feldkirchner School to make presentations to each grade level on fire prevention and safety.
On October 11, 2019, Captain Rick Connolly and other firefighters reviewed safe practices, important home devices, and the homework that they were assigning all families: check smoke detector batteries, set up a meeting point outside the home, and have monthly fire drills.
Most exciting to the children, however, was the equipment, including two fire engines–one with a 75-foot ladder.
Photo by Green Brook Public Schools