When:
April 27, 2019 @ 9:00 am – 12:00 pm
2019-04-27T09:00:00-04:00
2019-04-27T12:00:00-04:00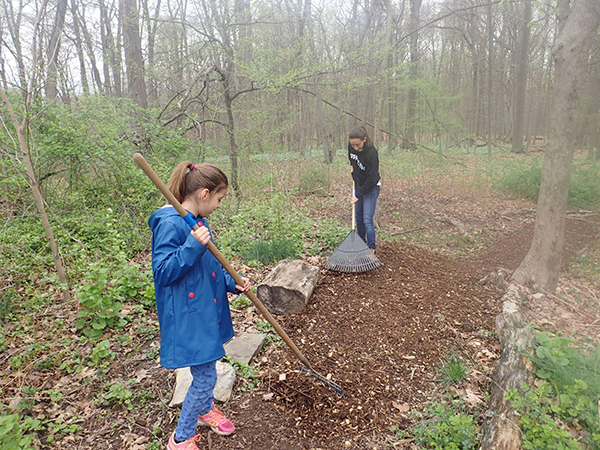 City of Summit's 13th Annual Earth Day Clean-Up Saturday April 27
The City of Summit will be holding its annual Earth Day Clean-Up on Saturday, April 27, 2019 from 9 a.m. to 12 p.m. Last year, 193 volunteers of all ages collected an estimated 1660 pounds of trash and debris from city parks and open spaces and spread 25 cubic yards of wood chips on trails.
Members of the community, individuals and groups, are encouraged to participate and help to beautify city parks and open spaces. The Earth Day Clean-Up is sponsored by the Summit Environmental Commission and is conducted in partnership with the Washington Area Association.
City sites that will be part of the Earth Day Clean-Up include Briant Park, portions of Wilson Park, Martin's Brook Park, Passaic River Park and open spaces surrounding the Transfer Station near New Providence Avenue, Constantine Place and Risk Avenue. Individuals and walk-ins are welcome at Briant Park at the Springfield Avenue entrance, and at Martin's Brook Park on Butler Parkway.
Participants are asked to bring work gloves and a beverage in a reusable container. Other necessary supplies will be provided. Community service hours are available for eighth grade and high school students. Children ages 12 or younger must be accompanied by a parent or other adult. For students in grades 8 to 12 attending without an adult, please email summitearthdaycleanup@gmail.com for a permission form.
In the event of heavy rain on Saturday, April 27, the Earth Day clean-up will be held on Sunday, April 28 from 1 p.m. to 4 p.m. Weather updates will be posted on the City of Summit website, if necessary.