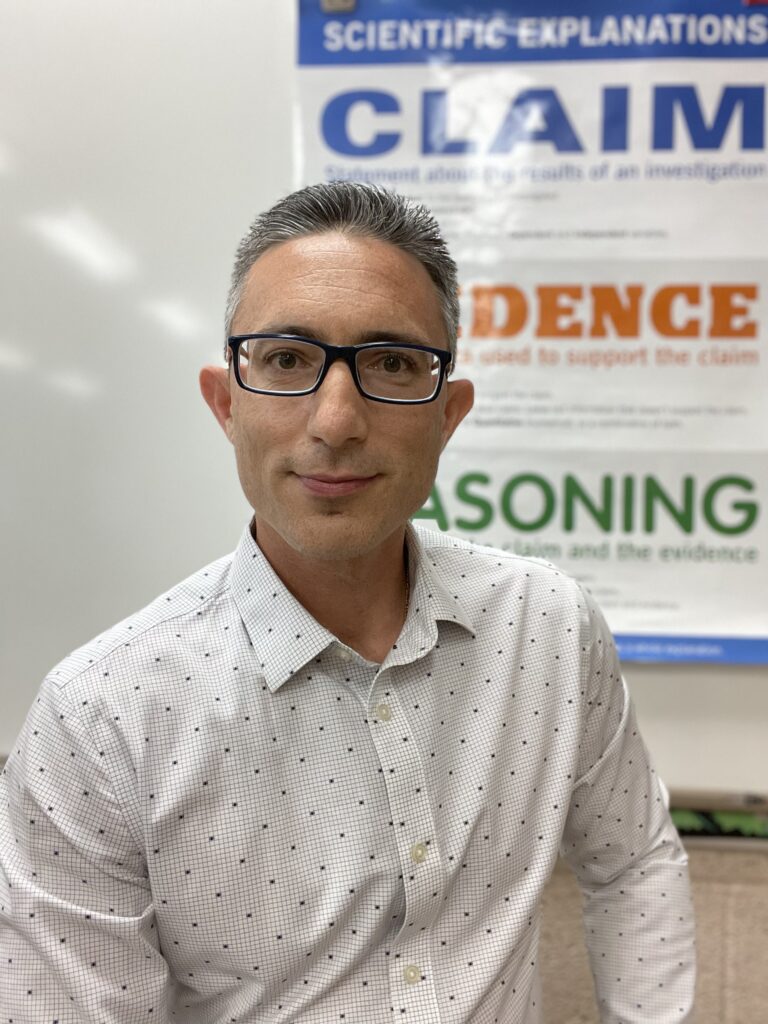 Dennis Dagounis Named 2021-2022 Educator of the Year
Dennis Dagounis, a Science Teacher at Roselle Park High School, has been named 2021-2022 Union County Educator of the Year.
Mr. Dagounis has earned degrees in Nutritional Science/Education and Educational Administration. In his 21-year educational career, he has taught all levels of biology, environmental and earth science, and last year, 100% of his Advanced Placement (AP) Biology students passed the AP exam.
Dennis Dagounis had this to say "My goal is to design learning experiences that are student-centered and exploratory using real-life scenarios that enable students to think critically and collaborate to solve problems. One of my biggest accomplishments as an educator is integrating student choice into my lessons. I have found that as students interact with the content in ways that appeal to their interests and abilities, they are able to develop a stronger understanding of the concepts. As a strong advocate for allowing student voice and choice in problem-based science classrooms, I have shared this teaching style with colleagues and when presenting professional development and engaging in departmental and school-wide discussions.
Furthermore, having access to up-to-date technology and addressing instructional needs are critical as educators support their students as they move towards developing student-driven and engaging learning experiences. My overarching goal is to provide my students a safe space where they can share their opinions and encourage conversations using claim, evidence and reasoning."
For the past few years Mr. Dagounis has overseen a cancer research student experience with Kean University, and served as the Chess Club Advisor and the Girls Volleyball Head Coach. He has also served as a member of the US Science, Technology, Engineering and Math (STEM) Education Delegation to China in 2019.