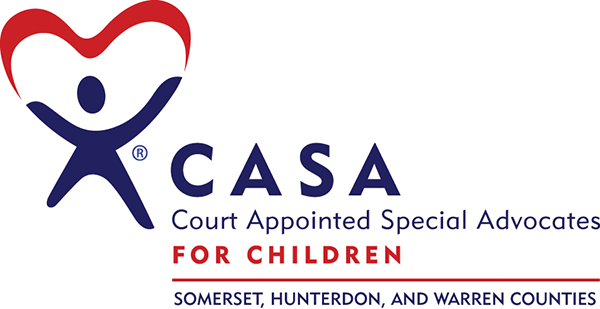 CASA SHaW
Submitted by Jeff Warren
Court Appointed Special Advocates of Somerset, Hunterton and Warren Counties (CASA SHaW) is expecting to see a rise in child abuse cases throughout the three counties the organization serves, but also throughout New Jersey as well in the future.
"The number of child abuse cases in our region has decreased significantly over the past two months as children have not been in school and around important individuals in their lives who are mandatory reporters," said Tracy Heisler, Executive Director of CASA SHaW. "The residual effects from this pandemic within the foster care world will be with us for years to come," Heisler said.
According to data from the New Jersey Department of Children and Families, domestic violence reports in New Jersey dropped 38-percent – from 7,357 to 4,498 – in March and April compared to last year during the same months. Domestic violence arrests were down by 21-percent. Heisler and CASA SHaW volunteers are concerned about the coming spike once state restrictions begin to lift.
"CASAs are the eyes and ears within our family court system, and provide our judges with independent and objective information about abused and neglected children. It's a matter of time before we see what the true domestic violence numbers are, and then how that relates to children and youth in the home," Heisler said. "Thankfully, our staff is still here, still working hard with our dedicated CASA volunteers to make sure the important work is getting done for those already in care. We are prepared for what is to come as we fully anticipate a flood of more foster children into the system," said Heisler.
For more information about CASA SHaW and how individuals in the community can become a CASA volunteer to make a difference in the lives of abused and neglected children, visit the CASA SHaW website at casashaw.org.
CASA of Somerset, Hunterdon, and Warren Counties is part of a statewide network of community-based, non-profit programs that recruit, screen, train and supervise volunteers to "Speak Up for a Child" removed from home due to abuse or neglect. CASA is the only program in New Jersey that uses trained volunteers to work one-on-one with children, ensuring that each one gets the services needed and achieves permanency in a safe, nurturing home. To find a local CASA program in your county, visit casaofnj.org.