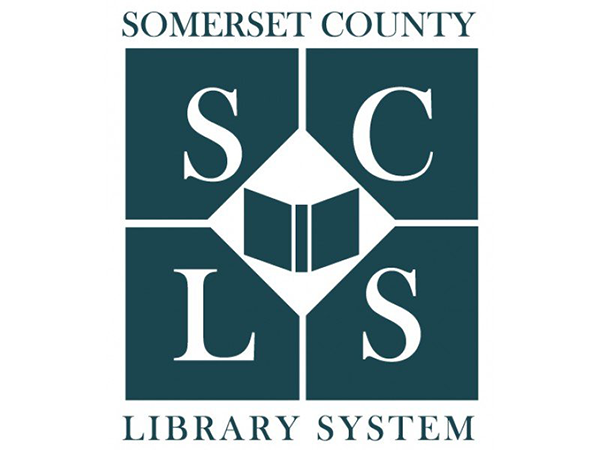 Body Positivity for Youth, Teens at SCLSNJ
According to statistics from the National Organization for Women (NOW), approximately 43 percent of teenagers are "happy with their bodies." In order to encourage children, tweens, and teens to comprehend healthy body images, the Somerset County Library System of New Jersey's (SCLSNJ) continues to expand their collection to include books that foster body positivity through an inclusive, mindfully-curated collection.
"Exploring and discovering our identities is a fundamental part of our teenage years," said Jodi Silverman, youth services supervisor. "Through this process, teenagers develop their self-awareness, acceptance, and empathy that affects not only their personal growth, but the way in which they interact with the world around them."
She continued, "When factoring in the negative developmental aspects of social distancing, such as a reliance on social media for modeling and a lack of direct peer support, it is imperative that we provide them with positive psychosocial resources that promote core values, like self-esteem and body acceptance."
Data from the American Academy of Child and Adolescent Psychiatry (AACAP) shows that 90 percent of teens ages 13-17 have used social media. According to an article from the "Journal of Youth and Adolescence," there is a correlation between social media use and low self-esteem in adolescents
"One of SCLSNJ's core services is making personalized connections between customers and Library materials," said Katie Salerno, youth services librarian. "SCLSNJ has made it a point to be an essential part of the body positive movement through our collections that contain a variety of fiction and nonfiction books that celebrate all body types, in all skin tones, with birth marks, stretch marks, freckles, and more. Body positive books will help children and teens see that they should love themselves and their bodies, so that they can have confidence in who they are and how they look."
Embrace the skin you are in and explore a diverse list of body positivity and acceptance titles available in your Library's catalog:
Children 
"Bodies Are Cool" by Tyler Feder 
"Love Your Body" by Jessica Sanders 
"Under Our Clothes: Our First Talk About Our Bodies" by Jillian Roberts Middle Grade/Tween 
"Starfish" by Lisa Fipps 
Teens 
"Body Positive: A Guide to Loving Your Body" by Emily Lauren Dick ● "Body Talk: 37 Voices Explore Our Radical Anatomy" edited by Kelly Jensen ● "Fat Chance, Charlie Vega" by Crystal Maldonado
"Here the Whole Time" by Vitor Martins 
"I'll Be the One" by Lyla Lee 
"Love Is a Revolution" by Renée Watson 
"The (Other) F Word: A Celebration of the Fat & Fierce" edited by Angie Manfredi ● "Pumpkin" by Julie Murphy 
"The Self-Love Revolution: Radical Body Positivity for Girls of Color" by Virgie Tovar ● "Smash It!" by Francina Simone 
"A movement toward body acceptance is now taking place in children and teen literature," said Laura Frantz, collection development librarian. "Many authors are sharing their own first-hand experiences in fictionalized and true stories. It is vital our communities continue to see and discover books that celebrate inclusivity and positivity."
Celebrate yourself through these titles and more with your Library: catalog.sclsnj.org.
About Somerset County Library System of New Jersey 
Somerset County Library System of New Jersey (SCLSNJ) partners with you to connect, to explore, to share and to discover. Together we enrich lives, expand knowledge and strengthen communities. SCLSNJ branches can be found in Bridgewater, Bound Brook, Hillsborough, Manville, North Plainfield, Peapack & Gladstone, Rocky Hill at Mary Jacobs Memorial Library, Somerville, Warren Township, and Watchung. Additionally, there are two SCLSNJ reading stations in Branchburg and Washington Valley. Visit SCLSNJ.org.