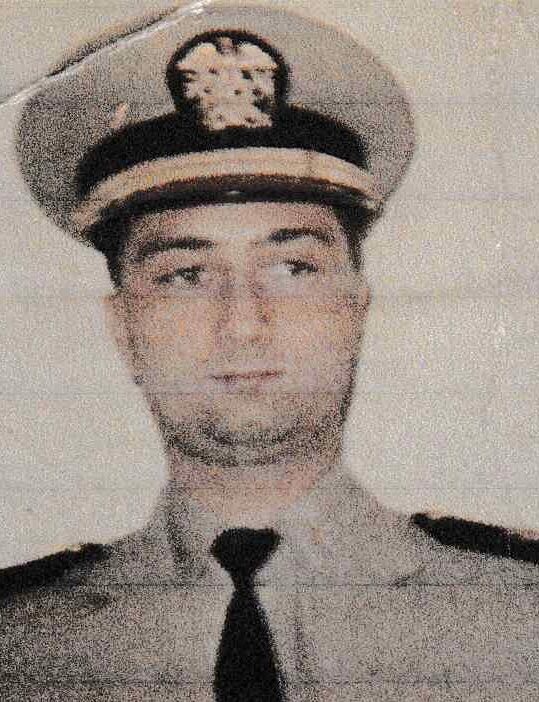 Arthur Vitale – A USPHS Commissioned Corps Veteran
Submitted by Michael T. Naya, Jr. 
Arthur Vitale, now seventy-six years old, is one of the few residents living in the borough of Kenilworth who served in the United States Public Health Service Commissioned Corps as a Lieutenant (j.g.) during the Vietnam War. Arthur is the son of the late Arthur "Red" Vitale and Helen Tremmel Vitale. Arthur is among the thousands of veterans who were stripped of proper veterans' medical benefits despite the USPHS Commissioned Corps being an official branch of the eight uniformed services. The United States Public Health Service has been in existence since the late 1700s. It has seen its fair share of use in the Spanish American War, World War I, World War II, Afghanistan, Iraq, and over the years here in the United States.
In a February 14, 2021 interview Arthur shared, "I joined the Public Health Service Commissioned Corps in June 1967. It was the peak of the Vietnam War and so after giving it quite a bit of thought I decided to join the Public Health Service. My first duty date was July 1, 1967.
"There was no basic training, simply orientation. I was sent to South Dakota where I spent two days before being oriented with being an officer. From there I was oriented and sent to the Indian Health Service in Wisconsin and went to work. I worked as a field engineer for a year and a half before being sent to Minnesota. From there I was sent to the area office in South Dakota and there I worked on Indian Reservations for federally funded Native American housing projects in a seven-state area."
Arthur served until June 30, 1969. Upon request that he stayed longer he stayed until July 8, 1969. He remained a reservist in the USPHS Commissioned Corps until 1973. Arthur, like so many other veterans, was stripped of his benefits during the George W. Bush, Jr. administration. Arthur is seeking any veterans living within the borough of Kenilworth in order to garner support for proper VA Medical Benefits.
"Being a USPHS Commissioned Corps veteran is a privilege and honor I am very proud to say. However, obstacles such as the VA offering me the Covid-19 vaccine have proven difficult. I feel that if we can garner enough support the plight of all veterans affected by VA policies may be able to change. This is why I am hoping to speak to other local residents willing to join me in the fight of securing proper benefits for veterans of the USPHS Commissioned Corps," Arthur stated.
As the age of our Vietnam and Vietnam-era veterans increases we should be mindful of all that they did for us. Arthur, like so many other USPHS Commissioned Corps veterans could have been sent to the jungles of Vietnam. Despite that he maintained his role as an officer, held his chin high, boots shined, and was ready to serve his country in any obstacle that should arise. I feel we all should support Arthur in getting proper benefits for veterans affected by VA policies. If any readers should know of any local veterans, please contact the author at, mnayajr@aol.com or Arthur at elativa@aol.com.