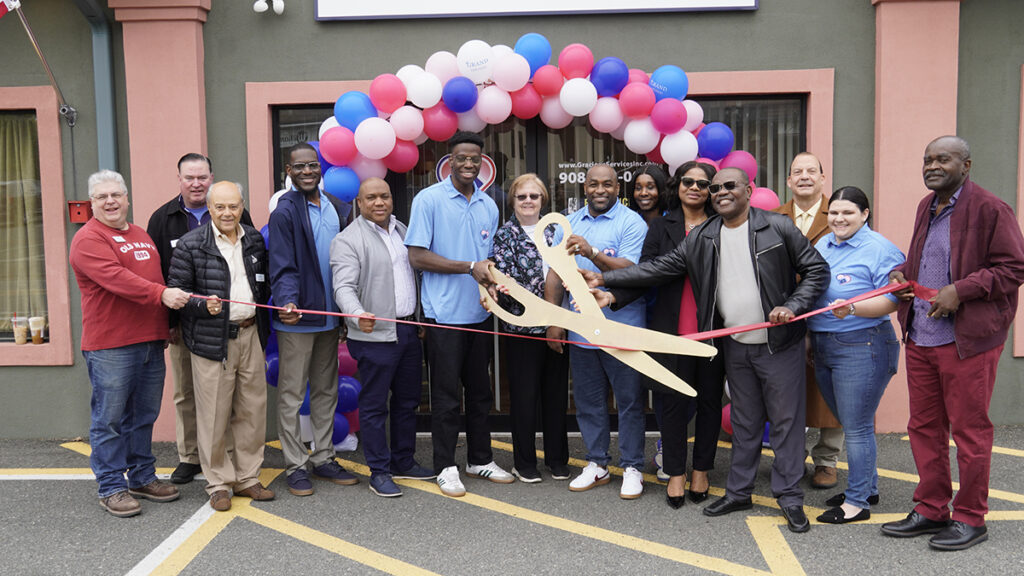 Gracious Services Ribbon Cutting
Fanwood Councilwoman Kathy Mitchell and officials of the Greater Westfield Regional Chamber of Commerce recently helped cut the ribbon welcoming Gracious Services into the space once occupied by CKO Kickboxing at 25 South Avenue.
Owned and operated by Bayo and Grace Badmus, Gracious Services is a day program for adults with developmental disabilities. The newly renovated facility includes several multi-purpose rooms offering various activities for its residents. Services include behavioral and individual supports, a music program, transportation to and from the facility, community inclusion and career planning. There are currently about 30 residents receiving services.
On hand to help the Badmuses cut the ribbon were Councilwoman Mitchell, and Gene Jannotti, Steve Flood and Jim Mooney of the Greater Westfield Chamber which includes Fanwood among its members.