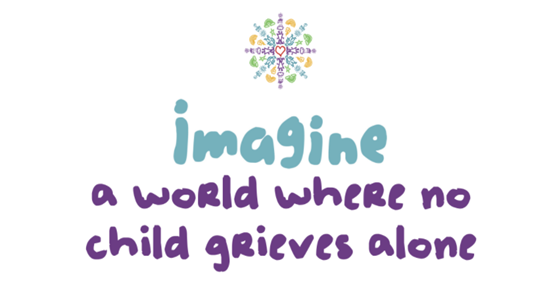 Supporting Children Coping with Loss
Children will experience different losses in life: divorce, moving, friendships ending, sports injuries or the death of a friend or family member. Imagine, A Center for Coping with Loss is working to create grief informed communities where children will be surrounded by adults who are able to provide support as they cope with these losses.
On Tuesday, March 21st from 7:00–8:30 p.m., Imagine will offer a webinar on Supporting Children Coping with Loss for anyone who wants to learn how to support a child who is grieving. While loss due to death will be the primary focus of this webinar, the concepts that will be presented are applicable to all types of loss. It is especially important for parents and grandparents, guardians, teachers, members of community organizations, coaches, therapists, counselors, and social workers to attend this program. The webinar will be offered in both English and Spanish. 
Those who attend will be able to:
1. Define the terms "loss," "grief," and "mourning"
2. Understand the different types of loss and the impact of those losses
3. Identify similarities and differences on how children, teens, and adults experience their grief
4. Learn how to support someone who is grieving
CEUs are available for social workers with a $30 registration fee. For those who do not need CEUs, a $30 donation is appreciated, but not required.
Those interested in the Spanish-speaking webinar do not need to register, but may contact Imagine's Training and Education Director, Veronica Ortiz at veronica@imaginenj.org to receive the link to join the webinar.
Please join Imagine in our effort to create supportive communities for children who are grieving. To register for the English-speaking webinar, please scan the QR code below or visit imaginenj.org.