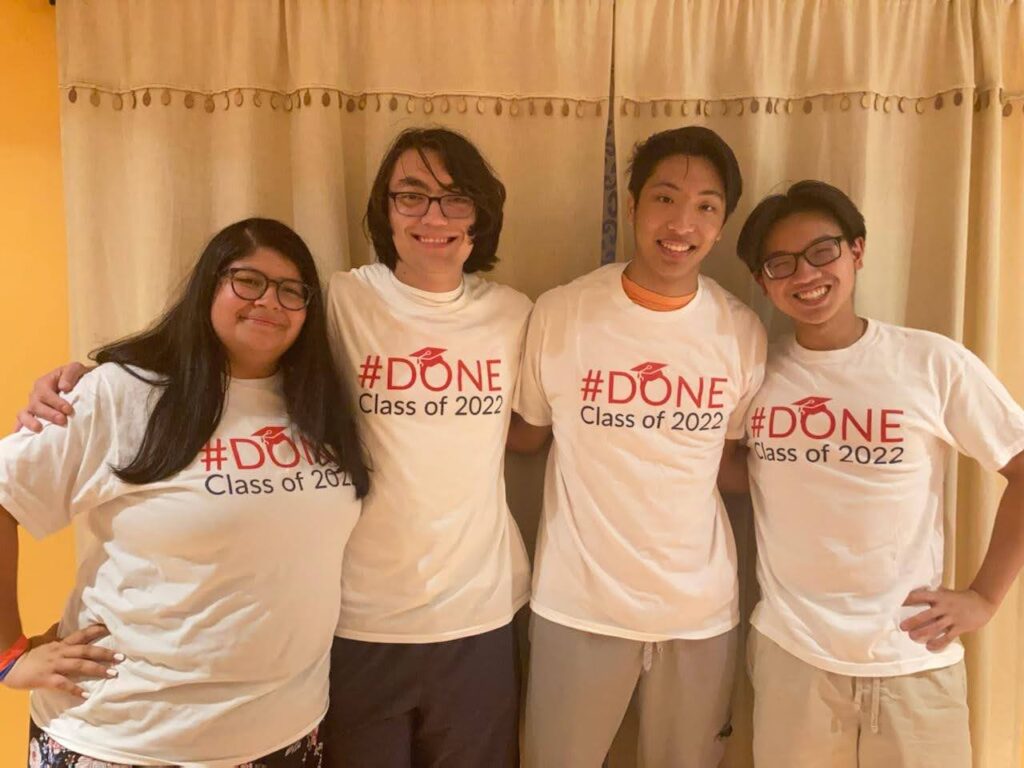 Spreading kindness
Silver Liming Foundation
Silver Liming's Kindness Team has been busy. June and July were filled with many kind gestures, big and small. As the school year was winding down, the kindness team was busy preparing their gift for each Governor Livingston (GL) graduating senior. This year the graduates received a t-shirt with #DONE across the front, and the name of each student listed on the back. The shirts were rolled to resemble diplomas, and worn the night of project graduation. Earlier that week, board members of Silver Liming attended the award ceremony at GL to present Abigail Biegel with the third annual Making a Difference Kindness Scholarship. Abigail was nominated by her teachers for exuding kindness in her daily life. She served as vice president of her class, and was a member of the Athletic Academic Honor Society. She was grateful for the scholarship and will happily use it during her freshman year of college.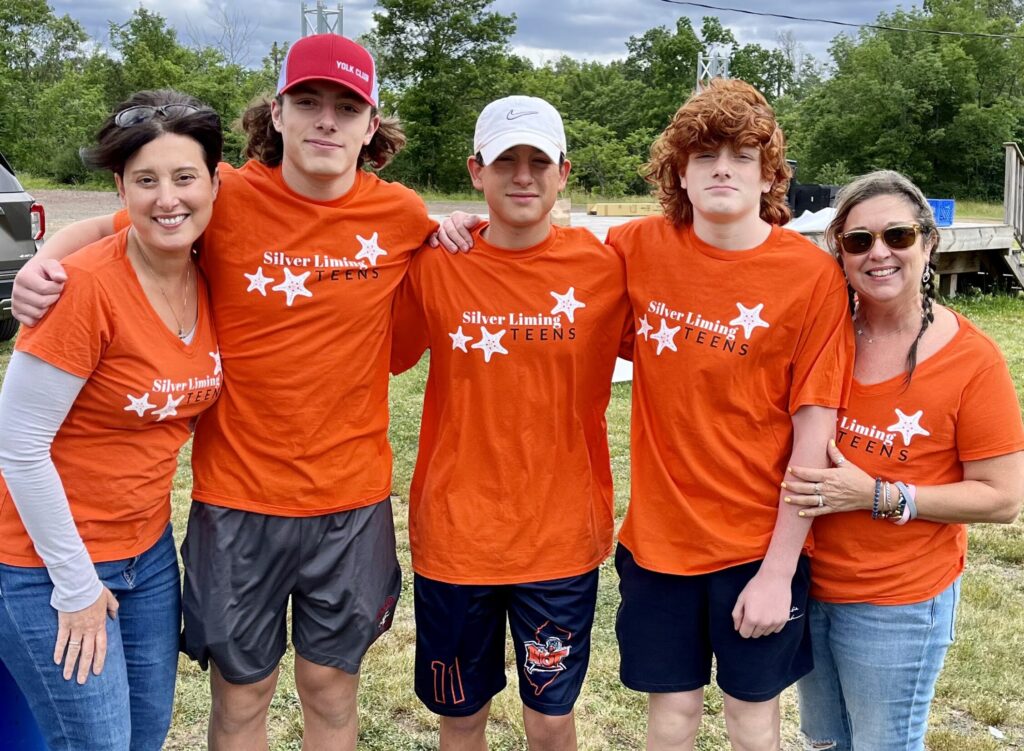 The Silver Teens hosted bingo for Senior Citizens at the Berkeley Heights Municipal Complex. Sweets and treats were baked by the teens as well as Nanci Gamba and Lisa Kerrigan. The cherry cheesecake cupcakes were a crown favorite!
Ambassador Cole Williams was a pro at calling the numbers, assisted by Daniel and Vincent Capone. Seniors enjoyed the company of our volunteers who played bingo alongside, including Quinn Williams and Dylan Cisco. The prizes were a big hit, especially to Lucy who exclaimed, "I never win anything!" as she was handed her gift bag filled with her winnings.
The following day the kindness team was at the first summer concert, listening to The Nerds and handing out treats. Community members were grateful for the Silver Liming tote bags, frisbees, water, adn snacks. Bubbles the Mascot was a huge hit with the children. It was so wonderful to have the community together, celebrating summer and enjoying the company of each other. Silver Teens worked the table and the crowd, tossing frisbees with locals while spreading smiles. Hunter Lloyd was a natural with the frisbee, and followed Bubbles around engaging with the young ones.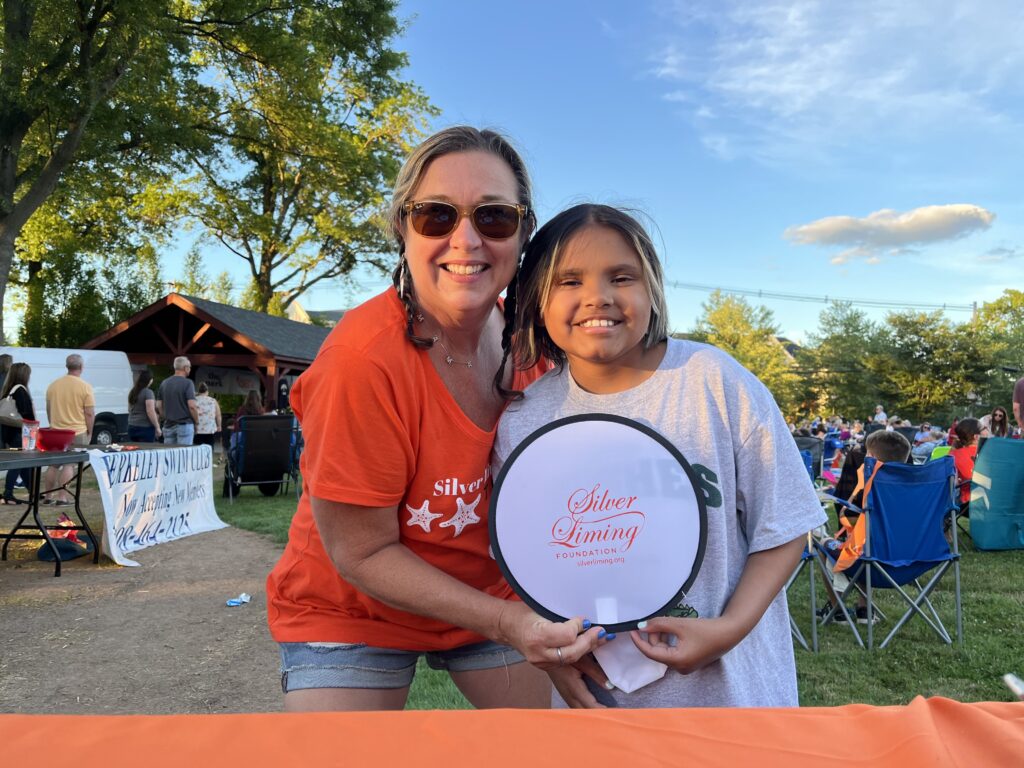 Silver Liming's plot at the community garden continues to thrive. Kale, tomatoes, peppers and zucchini have been harvested and donated to Church of the Little Flower's food pantry. The teens continue to nurture the plants, and Ambassador Cadence Christel visits the garden weekly to manage the plot.
While all of that was going on, Silver Liming members were made aware of a desperate need in our community; feminine hygiene products for Little Flower's food pantry as well as Bridges Outreach. An Amazon feminine hygiene drive was organized, and the community responded. The kindness team was able to donate over thirty boxes of needed products, and once again the mission was accomplished thanks to the support of this community.
For more information on the foundation, visit silverliming.org or email silverliming@gmail.com.