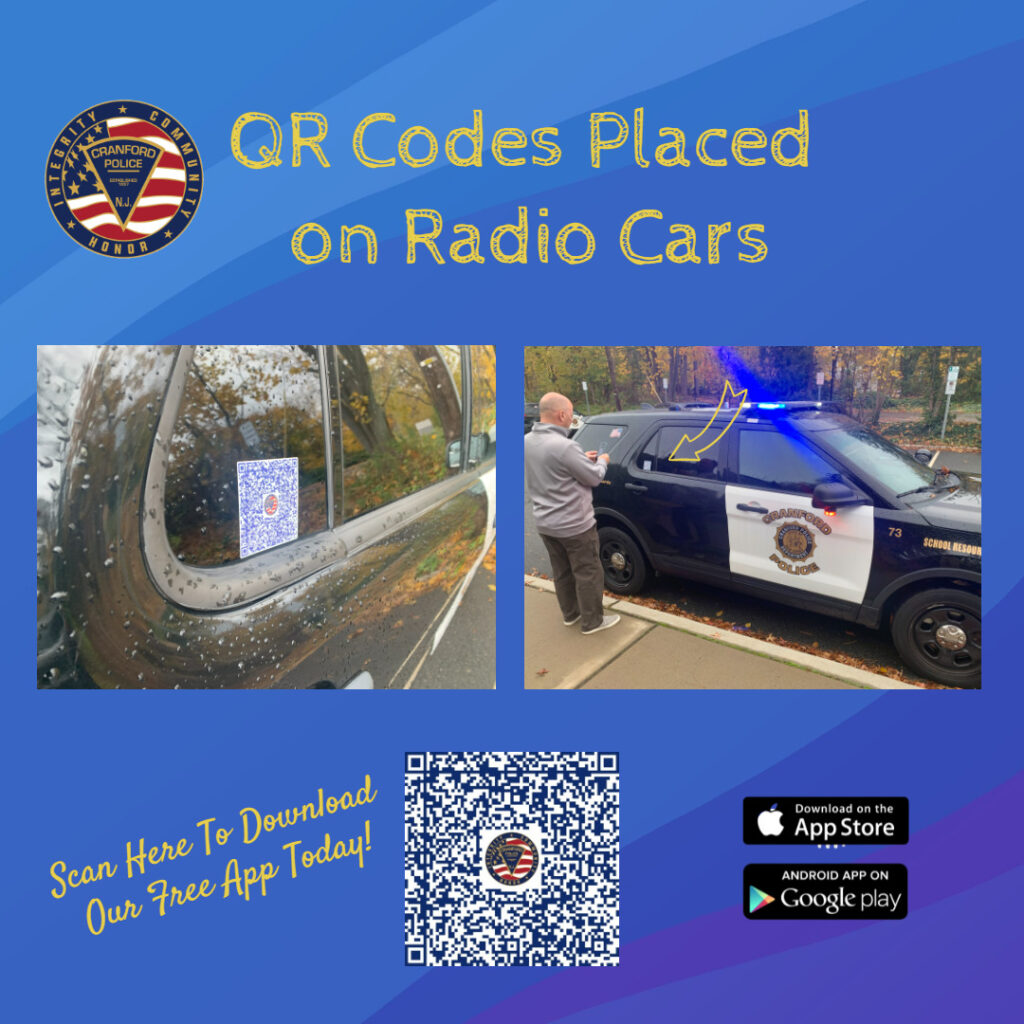 Cranford Police Adds QR Code to Vehicles
In an effort to streamline citizens' access to crash reports, police points of contact, and to report traffic safety or crime tips immediately, the Cranford Police Department recently added a quick response, or "QR", barcode to each of the organization's marked vehicles. When scanned, this QR code automatically takes users to either the App Store or Google Play Store where the free Cranford Police Department app may be downloaded.
In October of 2021, the police department announced the launch of its new, free mobile app. Being the first of its kind in this region, this new app aims to increase resident-police communications through quick push-button notifications, real-time information availability, press releases, and customer-service themed conveniences. The addition of the QR code on vehicles will increase accessibility to the new app.
With the creation and implementation of this app, residents can request traffic enforcement and submit crime tips instantaneously, which activates automatic notifications to specific supervisors who can address these concerns. By offering this technology to residents free of charge, residents may use their smartphones to access crime mapping, request crash reports, see real-time weather announcements, read press releases and arrest blotters, request parking permits, access the department's various social media platforms, and find local resources.
Chief Greco recognized the need to meet citizens where they are when seeking information and attempting to quickly communicate with the police department in non-emergency circumstances. "By offering our free app and now providing access to the app with a QR code, we continue to increase communication and access between our officers and the community," he said.