When:
September 14, 2017 @ 8:00 am – 10:00 am
2017-09-14T08:00:00-04:00
2017-09-14T10:00:00-04:00
Where:
Nuray's Cafe
41 Mountain Blvd
Warren, NJ 07059
USA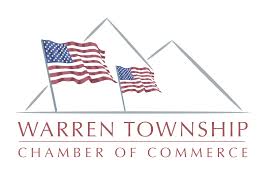 Warren Chamber Rising Stars Networking Group

Meetings will be held every second Thursday of the month
https://www.warrenchamber.com/rising-stars-network


The Rising Stars Networking Group has broke the mold! This is networking like you've never experienced! Fully interactive and guaranteed to be an environment that is welcoming and inclusive, this meeting is geared to those who are looking to make solid business to business connections while having fun doing it, and learning a lot in the process!
Do yourself the favor and click on the link below to register or RSVP.
If you have any questions at all, please don't hesitate to reach out to me at the contact information below!
Thank you for taking the time to read this, and I look forward to seeing you all there!
You are invited to the event of the season! We will be meeting at Nuray's Café, directly across from the Municipal Buildings, for a time of networking. Cost is FREE! Food will be an additional charge at the event if you choose to eat or drink. Be sure to bring plenty of business cards as you will have a chance to have one on one networking opportunities with all in attendance for more than your typical 30 second pitch!
Come join what will be a fun and relaxed atmosphere with an opportunity to get to know fellow business owners and salespeople from the area.
All you need to do is click the button below to register.
If you have any questions at all, please don't hesitate to reach out to Trainer Joe at the contact information below.
Thank you for your attention, and we hope to see you there!
Sincerely,
Evan Tornquist, President
Warren Township Chamber of Commerce
908-917-8338