When:
January 12, 2020 @ 2:00 pm – 5:00 pm
2020-01-12T14:00:00-05:00
2020-01-12T17:00:00-05:00
Where:
Caldwell Parsonage
909 Caldwell Avenue
Union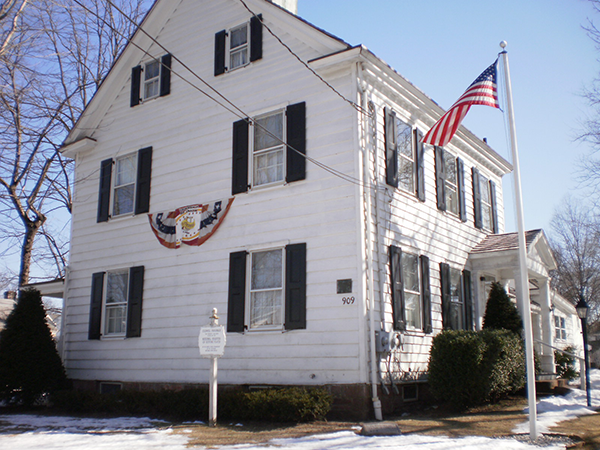 January 2020 Open Houses at Historic Caldwell Parsonage
The Union Township Historical Society will host two open houses at the Caldwell Parsonage, 909 Caldwell Avenue, Union, on Sunday, January 12, and Sunday, January 26, 2020, from 2 to 5 p.m. both days. Refreshments will be served. Admission is free.
Visitors can enjoy: 
-wearing colonial bonnets and tricorn hats and faux colonial children's outfits for photos for social media;
-collecting Union County's Hannah Caldwell, James Caldwell, and Battle of Connecticut Farms trading cards;
-receiving Union County Passport booklets and having them stamped–the Parsonage, part of the Crossroads of the American Revolution National Heritage Area, is an official National Park Service cancellation site;
-History of Union, an original video produced by the UHS History Club and partly taken from a drone, showing notable sites in Union;
-a new historic Union map exhibit–36″ x 48″ reproductions of the 1860 Union farm map will be available for purchase;
-a new exhibit on long-time Township Clerk, Mary Miller, a descendant of the Miller family, who lived in Connecticut Farms (aka Union) at least since 1730; and
-an exhibit of historic household conveniences; farm implements; old TV's, radios, and office equipment in the Tool Museum in the carriage house.
Check our Events Calendar for More Local Events