Sep
18
Tue
2018
Chatham Tri-Town 55+ Coalition Meeting

@ Chatham Library
Sep 18 @ 9:45 am
Tri-Town 55+ Coalition
Working Together to Build Lifelong Communities
Meets 3rd Tuesday, 9:45 am,
Chatham Library
214 Main St, Chatham Township, NJ 07928
January 16th
February 20th
March 20th
April 17th
May 15th
June 19th
July 17th
August 21st
September 18
Tri-Town 55+ is a non-profit, community based organization that partners with representatives of business, non-profit, and public agencies to address the quality of life and diverse needs and interests of older adults and their families in the communities of Chatham Borough, Chatham Township and Madison Borough.
www.tritown55plus.org
Kenilworth Farmer's Market

@ across the street from the Kenilworth Veterans Center located at 33 South 21st Street
Sep 18 @ 11:00 am – 5:00 pm
Kenilworth Farmer's Market Begins June 19, 2018
Submitted by Darlene Candarella
We are announcing for the first time ever Kenilworth's Farmers' Market, starting every Tuesday, June 19 through November 13, 2018. Start time: 11 a.m. to 5 p.m., across the street from the Kenilworth Veterans Center located at 33 South 21st Street. Our Farmer, Mr. Walt Zyck of Country Stand Farm will be bringing the freshest farm grown produce, baked goods, and eggs his farm has to offer for the entire season. Also joining us will be a variety of other food vendors, home-made crafts, entertainment for the kids, music for all to enjoy, health & wellness table, Tesla Science from Rahway educational information and display table, and so much more. Looking for more community groups to participate on Tuesday's at Kenilworth Farmers' Market. Please reach out to Event Coordinator/ Market Manager: Darlene Candarella at 908-276-9090 ext.127. Cell: 908-908-447-9421. And email address: apclerk@kenilworthnj.org.
Mayor Anthony DeLuca announced this great news at a recent Mayor and Council meeting and is very excited. Hopes all of you will attend, shop, eat, and enjoy. See you at Kenilworth's Farmers' Market.
Sep
19
Wed
2018
Fanwood-Scotch Plains Rotary Weekly Meeting

@ Stage House Restaurant
Sep 19 @ 12:15 pm – 1:15 pm
Join us any Wednesday for Lunch
At the Stage House Inn, Park Avenue, Scotch Plains
If you would like to make a difference in the community and learn more about Rotary, you can attend a Wednesday lunch meeting at 12:15 pm at the Stagehouse Restaurant in Scotch Plains.   For more information, you can visit their website at www.fsprotary.org or follow them on Facebook.
Luncheon, with fellowship and a speaker, often a community leader with an update on themes of interest to the local communities or bearing on charitable activities that receive or seek Rotary support. We deliberate new ways to serve our community. We laugh. We re-examine ourselves at each weekly meeting, recalling the Rotary "Four Way Test" of the things we think or do:

Is it the truth?
Is it fair to all concerned?
Will it build good will and better friendships?
Will it be beneficial to all concerned?

We break up promptly after 90 minutes to enable our members to resume meeting their clients' needs and business responsibilities.
About Rotary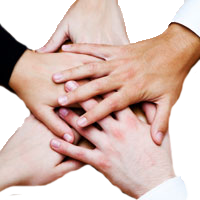 Rotary is a worldwide organization of business and professional leaders that provides humanitarian service, encourages high ethical standards in all vocations, and helps build goodwill and peace in the world. Approximately 1.2 million Rotarians belong to more than 32,000 clubs in more than 200 countries and geographical areas.
Members of a Rotary Club are part of a diverse group of professional leaders working to address various community and international service needs and to promote peace and understanding throughout the world.