Sep
14
Thu
2017
Tri-County Chamber of Commerce

@ The Sunset Diner
Sep 14 @ 8:00 am
Tri-County Chamber of Commerce
Weekly Leads Group
8:00 am
The Sunset Diner
335 US 22
Green Brook, NJ 08812
Warren Chamber Rising Stars Networking Group Meeting

@ Trainer Joe's
Sep 14 @ 8:00 am – 10:00 am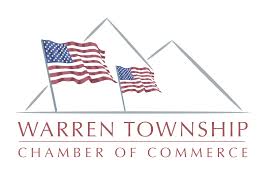 Warren Chamber Rising Stars Networking Group

Meetings will be held every second Thursday of the month at
Trainer Joe's
Warren location. 
101 Mt Bethel Rd, Warren, NJ 07059
https://www.warrenchamber.com/rising-stars-network


The Rising Stars Networking Group has broke the mold! This is networking like you've never experienced! Fully interactive and guaranteed to be an environment that is welcoming and inclusive, this meeting is geared to those who are looking to make solid business to business connections while having fun doing it, and learning a lot in the process!
Do yourself the favor and click on the link below to register or RSVP.
If you have any questions at all, please don't hesitate to reach out to me at the contact information below!
Thank you for taking the time to read this, and I look forward to seeing you all there!
Union Rotary Meeting
Sep 14 @ 12:15 pm
Union Rotary Club
We meet Thursdays at 12:15 PM
Surburban Golf Club
1730 Morris Ave.
Union,, NJ  07083
United States
– See more at: http://portal.clubrunner.ca/6622/#sthash.cvSFHpuu.dpuf