Sep
13
Wed
2017
Fanwood-Scotch Plains Rotary Weekly Meeting

@ Stage House Restaurant
Sep 13 @ 12:15 pm – 1:15 pm
Join us any Wednesday for Lunch
At the Stage House Inn, Park Avenue, Scotch Plains
If you would like to make a difference in the community and learn more about Rotary, you can attend a Wednesday lunch meeting at 12:15 pm at the Stagehouse Restaurant in Scotch Plains.   For more information, you can visit their website at www.fsprotary.org or follow them on Facebook.
Luncheon, with fellowship and a speaker, often a community leader with an update on themes of interest to the local communities or bearing on charitable activities that receive or seek Rotary support. We deliberate new ways to serve our community. We laugh. We re-examine ourselves at each weekly meeting, recalling the Rotary "Four Way Test" of the things we think or do:

Is it the truth?
Is it fair to all concerned?
Will it build good will and better friendships?
Will it be beneficial to all concerned?

We break up promptly after 90 minutes to enable our members to resume meeting their clients' needs and business responsibilities.
About Rotary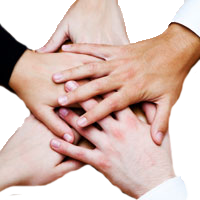 Rotary is a worldwide organization of business and professional leaders that provides humanitarian service, encourages high ethical standards in all vocations, and helps build goodwill and peace in the world. Approximately 1.2 million Rotarians belong to more than 32,000 clubs in more than 200 countries and geographical areas.
Members of a Rotary Club are part of a diverse group of professional leaders working to address various community and international service needs and to promote peace and understanding throughout the world.
Sep
14
Thu
2017
Is Your Web Page Working as Hard as You Do?

@ JCC of Central New Jersey
Sep 14 @ 6:30 pm – 8:30 pm
Is Your Web Page Working as Hard as You Do?
Join us on Thursday, September 14th when search engine marketing expert Jeremy Skillings will talk about recent changes in Google's algorithm that affect your website's search engine ranking. Jeremy will discuss what you can do to increase the visibility of your website.
Schedule:
6:30 – 7 – networking
7 – 8 – presentation & Q/A
8 – 8:30 – networking
We will be enjoying hors d'oeuvres and light refreshments.
Jeremy Skillings has been helping small and mid sized businesses with search engine marketing since 2006 through his company, The SEO Helpdesk and You Can Be Found.  As a Google certified partner; regular attendee and former speaker at SMX Advanced, speaker at many NJ and NYC networking groups, events, and seminars, A+ BBB business, and all around good guy, Jeremy can help your business get found through search. Jeremy's flexible programs can help teach you how to fish or do all the fishing for you, but no matter what you are doing in search, he can help you get it done right.
September 14, 2017




6:30 pm – 8:30 pm
As a follow-up to this event, Jeremy is offering FREE 25-minute consultations on September 19th at the chamber office. Only a few spots are available. To reserve, contact Jeremy directly to RSVP at 
jeremy@youcanbefound.com
.
Sep
17
Sun
2017
Fannywood Day Fanwood Street Fair

@ DOWNTOWN FANWOOD
Sep 17 @ 10:00 am – 5:00 pm

THE 22ND ANNUAL FANNY WOOD DAY WILL RETURN ON SUNDAY, SEPTEMBER 17 FROM 10 A.M. TO 5 P.M. IN DOWNTOWN FANWOOD.
ACTIVITIES
Fanny Wood Day is much more than just a street fair. Besides the many food and crafts vendors, this year's Fanny Wood Day will host a wide array of activities including the return of kid-friendly activities in the KIDS ZONE
such as a trackless train, petting zoo, pony rides, and numerous kiddie rides.
YMCA Experience at Fanny Wood Day Featuring:
Family Zumba Class at 11:30 am – Join us at the Main Stage!
Fun games & activities from 10:00 am to 5:00 p.m. – Visit us at the south side train station parking lot in the Kids Zone. Free activities include: Paint your own "Y" T-shirt, Make your own slime, Corn hole games, Soccer goal kicks- Obstacle course.
CONTESTS
Back by popular demand are many of the same contests that were offered last year such as the scavenger hunt, pizza eating, ice cream eating, hoola hoop contest, bubble blowing, water balloon toss, chicken wing eating and more!
COME HUNGRY
If contests aren't your thing, grab some delicious food from one of the many food exhibitors and trucks. We have House of Cupcakes & Big Johns Burgers Trucks along with Mammas on the Go, Manny's Fresh Squeezed Lemonade & Ices Athens Delight, Carnival Concessions, Coastal Flavors Crab Cakes, Dani's Kettle Corn & Mr. Softee.
MUSIC
Musical entertainment will be provided at the stage area with a DJ and live entertainers throughout the day.
CAR SHOW
And for car enthusiasts, there will be plenty of eye candy starting at 10am on South Avenue, just east of Martine Avenue. Also, on Martine Ave will be the Fanwood Fire Dept. and Rescue Squad with some of their equipment for the kids to explore and some giveaways too!
Fanny Wood Day has something to offer everyone. If contests aren't your thing, grab some delicious food from one of the many food exhibitors and trucks, kick back for some serious people-watching, stroll the many interesting booths, visit the local merchants and enjoy live entertainment.