May
20
Mon
2019
Union Municipal Band May Concert

@ Hannah Caldwell School Auditorium
May 20 @ 7:30 pm – 9:00 pm
Union Municipal Band May Concert
The Union Municipal Band, under the direction of Howard Toplansky, will present a Spring Concert on Monday evening, May 20, 2019. The concert will be held at Hannah Caldwell School Auditorium, 1120 Commerce Avenue, Union, NJ at 7:30 p.m. Admission is free and the public is cordially invited to attend.
Some of the selections will include: "Die Fledermaus Waltzes", "Prelude and Fugue in f minor", "Higher and Higher – March", "The Creole Queen", "Amazing Grace" and many other fine musical selections.
The band would like to invite musicians, including High School students from Union and the surrounding communities to join the group. If you are interested please call the Recreation Department at 908-686-4200.
Sponsored by: The Township of Union Recreation Department; Suzette Cavadas, Commissioner of Recreation; and Michele Delisfort, Mayor.
May
21
Tue
2019
GWACC Networking Breakfast

@ Minuteman Press
May 21 @ 8:00 am – 9:30 am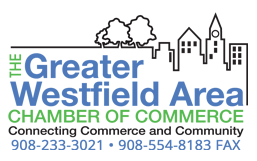 Networking Breakfast at Minuteman Press
May 21st 8:00am-9:30am

Minuteman Press
334 South Avenue East, Westfield
https://www.gwaccnj.com/events/networking-breakfast-at-minuteman-press/
Join us on Tuesday, May 21st at 8:00am – 9:30am for breakfast networking at Minuteman Press.  Coffee and breakfast treats will be available for you to enjoy. Meet business professionals and business owners from the area. All attendees will have the opportunity to introduce themselves to the group. Members attend free but let us know you are coming! Prospective members: $10 if you RSVP online by 1:30 pm on 05/20. Additional cost at the door.
Don't forget your business cards!
Chatham Tri-Town 55+ Coalition Meeting

@ Chatham Library
May 21 @ 9:45 am
Tri-Town 55+ Coalition
Working Together to Build Lifelong Communities
Meets 3rd Tuesday, 9:45 am,
Chatham Library
214 Main St, Chatham Township, NJ 07928
January 16th
February 20th
March 20th
April 17th
May 15th
June 19th
July 17th
August 21st
September 18
Tri-Town 55+ is a non-profit, community based organization that partners with representatives of business, non-profit, and public agencies to address the quality of life and diverse needs and interests of older adults and their families in the communities of Chatham Borough, Chatham Township and Madison Borough.
www.tritown55plus.org