May
22
Wed
2019
Fanwood-Scotch Plains Rotary Weekly Meeting

@ Stage House Restaurant
May 22 @ 12:15 pm – 1:15 pm
Join us any Wednesday for Lunch
At the Stage House Inn, Park Avenue, Scotch Plains
If you would like to make a difference in the community and learn more about Rotary, you can attend a Wednesday lunch meeting at 12:15 pm at the Stagehouse Restaurant in Scotch Plains.   For more information, you can visit their website at www.fsprotary.org or follow them on Facebook.
Luncheon, with fellowship and a speaker, often a community leader with an update on themes of interest to the local communities or bearing on charitable activities that receive or seek Rotary support. We deliberate new ways to serve our community. We laugh. We re-examine ourselves at each weekly meeting, recalling the Rotary "Four Way Test" of the things we think or do:

Is it the truth?
Is it fair to all concerned?
Will it build good will and better friendships?
Will it be beneficial to all concerned?

We break up promptly after 90 minutes to enable our members to resume meeting their clients' needs and business responsibilities.
About Rotary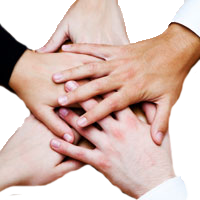 Rotary is a worldwide organization of business and professional leaders that provides humanitarian service, encourages high ethical standards in all vocations, and helps build goodwill and peace in the world. Approximately 1.2 million Rotarians belong to more than 32,000 clubs in more than 200 countries and geographical areas.
Members of a Rotary Club are part of a diverse group of professional leaders working to address various community and international service needs and to promote peace and understanding throughout the world.
May
26
Sun
2019
Scotch Plains Fanwood Memorial Day Concert

@ Alan Augustine Village Green
May 26 @ 6:30 pm – 8:30 pm

Scotch Plains-Fanwood 2019 Memorial Weekend Events Announced
The 2019 Scotch Plains-Fanwood Memorial Day Parade Committee has announced that its annual concert and parade will be held on Sunday, May 26, and Monday, May 27, respectively. Two Fanwood WWII veterans will serve as Grand Marshals this year;  Joe Schott and Joe Murano.
Memorial Day Concert (Sunday, May 26)
The 8th Annual "Scotch Plains-Fanwood Memorial Day Concert" will present a tribute to America's service men and women who made the ultimate sacrifice by giving their lives in defense of our country. The concert, performed by the Westfield Community Concert Band, will also include readings from several of our community's veterans. The audience usually exceeds 500 people from Scotch Plains, Fanwood and surrounding towns. Please bring a lawn chair.
This year's concert, "A Tribute to Fallen Heroes," will be presented on Sunday, May 26, 2019, from 6:30 – 8:30 p.m. on the Alan Augustine Village Green adjacent to the municipal building in downtown Scotch Plains. Your generous contribution will help fund this patriotic program.
Memorial Day Ceremonies (Monday, May 27)
There will be a memorial service and presentation of wreaths at 9:00 a.m. at the Fanwood Memorial Library at 5 Forest Road.  A memorial tribute and laying of wreaths will take place at 10:00 a.m. at the gazebo on Park Avenue and Front Street in downtown Scotch Plains.
Memorial Day Parade (Monday, May 27)
Starting at 10:45 a.m. at the gazebo in downtown Scotch Plains, the 2019 Memorial Day Parade will proceed along Park Avenue to Martine Avenue into downtown Fanwood. The parade ends at La Grande Park in Fanwood.
Memorial Day pays tribute to American military personnel of all wars who made the ultimate sacrifice by giving their lives in service to our country.  Your participation will honor these fallen heroes and contribute to the success of the parade.
The theme for this year's parade is "All Gave Some… Some Gave All,"  We will recognize the dedication, commitment and sacrifice of all members of our Armed Forces who have defended our nation and continue to protect our country.
The very popular Memorial Day Parade Float Contest will be included in this year's parade. There will be prizes awarded for the top three floats: 1st Place $750; 2nd Place $500; 3rd Place $300.
For those individuals or organization interested in participating in the parade or making a donation to support the concert, please contact Bob LaCosta at the Township of Scotch Plains at (908) 939-8448 or blacosta@scotchplainsnj.com.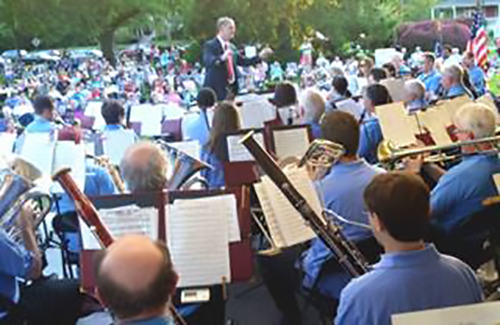 May
27
Mon
2019
Tri-County Chamber of Commerce Monday Meeting

@ Holiday Inn
May 27 @ 8:00 am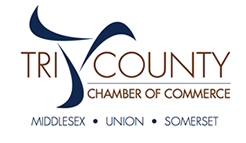 Tri-County Chamber of Commerce
meets every Monday morning at 8:00 am
at the Holiday Inn at
36 Valley Rd, Clark, NJ 07066