May
26
Sun
2019
Rahway's Memorial Day Parade 2019

@ Parade Location
May 26 @ 1:30 pm – 3:00 pm
RAHWAY MEMORIAL DAY PARADE – Sunday, May 26
The Rahway Veterans Central Committee invites the community to attend the Memorial Day Parade to be held on Sunday, May 26, 2019 starting at 1:30 p.m. The parade will begin on Main Street and Milton Avenue, Rahway, New Jersey. The Grand Marshal this year will be Dean Wasylyk.
Dean Wasylyk served in the Navy from 1964 to 1967. He was 18 years old when he enlisted after he graduated East Brunswick High School. He served in Vietnam from 1964 to 1965 on the USS Katmoi replenishing ships with ammunition and explosives and also worked with the landing crew removing wounded soldiers. Dean was then sent to serve on a PBR (Patrol Boat River) on the Nakong Delta.
After Vietnam Dean was assigned to the USS Columbus, a guided missile cruiser where he was a 3rd class boatswain mate and was sent to the Mediterranean and Europe.
Dean completed a naval training course and was awarded the State of New Jersey Distinguished Service Citation and was given a 25thanniversary commemorative metal.
Dean is married to Karen for 21 years. The couple resides in Edison.
Scotch Plains Fanwood Memorial Day Concert

@ Alan Augustine Village Green
May 26 @ 6:30 pm – 8:30 pm

Scotch Plains-Fanwood 2019 Memorial Weekend Events Announced
The 2019 Scotch Plains-Fanwood Memorial Day Parade Committee has announced that its annual concert and parade will be held on Sunday, May 26, and Monday, May 27, respectively. Two Fanwood WWII veterans will serve as Grand Marshals this year;  Joe Schott and Joe Murano.
Memorial Day Concert (Sunday, May 26)
The 8th Annual "Scotch Plains-Fanwood Memorial Day Concert" will present a tribute to America's service men and women who made the ultimate sacrifice by giving their lives in defense of our country. The concert, performed by the Westfield Community Concert Band, will also include readings from several of our community's veterans. The audience usually exceeds 500 people from Scotch Plains, Fanwood and surrounding towns. Please bring a lawn chair.
This year's concert, "A Tribute to Fallen Heroes," will be presented on Sunday, May 26, 2019, from 6:30 – 8:30 p.m. on the Alan Augustine Village Green adjacent to the municipal building in downtown Scotch Plains. Your generous contribution will help fund this patriotic program.
Memorial Day Ceremonies (Monday, May 27)
There will be a memorial service and presentation of wreaths at 9:00 a.m. at the Fanwood Memorial Library at 5 Forest Road.  A memorial tribute and laying of wreaths will take place at 10:00 a.m. at the gazebo on Park Avenue and Front Street in downtown Scotch Plains.
Memorial Day Parade (Monday, May 27)
Starting at 10:45 a.m. at the gazebo in downtown Scotch Plains, the 2019 Memorial Day Parade will proceed along Park Avenue to Martine Avenue into downtown Fanwood. The parade ends at La Grande Park in Fanwood.
Memorial Day pays tribute to American military personnel of all wars who made the ultimate sacrifice by giving their lives in service to our country.  Your participation will honor these fallen heroes and contribute to the success of the parade.
The theme for this year's parade is "All Gave Some… Some Gave All,"  We will recognize the dedication, commitment and sacrifice of all members of our Armed Forces who have defended our nation and continue to protect our country.
The very popular Memorial Day Parade Float Contest will be included in this year's parade. There will be prizes awarded for the top three floats: 1st Place $750; 2nd Place $500; 3rd Place $300.
For those individuals or organization interested in participating in the parade or making a donation to support the concert, please contact Bob LaCosta at the Township of Scotch Plains at (908) 939-8448 or blacosta@scotchplainsnj.com.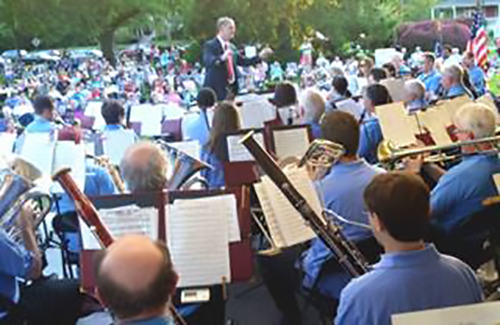 May
27
Mon
2019
Tri-County Chamber of Commerce Monday Meeting

@ Holiday Inn
May 27 @ 8:00 am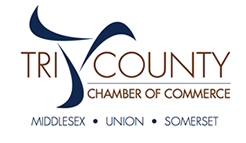 Tri-County Chamber of Commerce
meets every Monday morning at 8:00 am
at the Holiday Inn at
36 Valley Rd, Clark, NJ 07066