Jul
17
Wed
2019
Fanwood-Scotch Plains Rotary Weekly Meeting

@ Stage House Restaurant
Jul 17 @ 12:15 pm – 1:15 pm
Join us any Wednesday for Lunch
At the Stage House Inn, Park Avenue, Scotch Plains
If you would like to make a difference in the community and learn more about Rotary, you can attend a Wednesday lunch meeting at 12:15 pm at the Stagehouse Restaurant in Scotch Plains.   For more information, you can visit their website at www.fsprotary.org or follow them on Facebook.
Luncheon, with fellowship and a speaker, often a community leader with an update on themes of interest to the local communities or bearing on charitable activities that receive or seek Rotary support. We deliberate new ways to serve our community. We laugh. We re-examine ourselves at each weekly meeting, recalling the Rotary "Four Way Test" of the things we think or do:

Is it the truth?
Is it fair to all concerned?
Will it build good will and better friendships?
Will it be beneficial to all concerned?

We break up promptly after 90 minutes to enable our members to resume meeting their clients' needs and business responsibilities.
About Rotary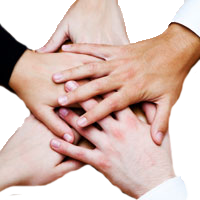 Rotary is a worldwide organization of business and professional leaders that provides humanitarian service, encourages high ethical standards in all vocations, and helps build goodwill and peace in the world. Approximately 1.2 million Rotarians belong to more than 32,000 clubs in more than 200 countries and geographical areas.
Members of a Rotary Club are part of a diverse group of professional leaders working to address various community and international service needs and to promote peace and understanding throughout the world.
Jul
22
Mon
2019
Clark Honorary PBA Local 125 golf outing

@ Hyatt Hills Golf Club
Jul 22 @ 7:00 am

Clark Honorary PBA Local 125 golf outing 2019
The Clark Honorary PBA Local 125 is a non-profit organization that is operated on a volunteer basis. The purpose of the organization is to provide support to the police officers and detectives of the Clark Police Department, who are members of the Clark PBA Local 125. Our organization provides support to the Local 125 by way of raising funds and making donations to Local 125 and its members.
One way of providing support is our annual golf outing, the proceeds of which will provide funding to enable our organization to continue to provide the members of Local 125 additional equipment to assist in their duty to protect and serve the residents and businesses of Clark Township.
This flyer will assist you in registering for the outing and sign sponsorship. If the $100 donation is not possible, any donation would be appreciated.
With a tax deductible donation of $100 your business or organization can "Sponsor a Tee" at our upcoming outing which will be held at Hyatt Hills Golf Course on Monday, July 22, 2019. The name of your choosing will be proudly displayed at a tee box and a list of sponsors will be available to the public.
Thank you in advance for your support.
Submitted by Peter Floersch, President
Tri-County Chamber of Commerce Monday Meeting

@ Holiday Inn
Jul 22 @ 8:00 am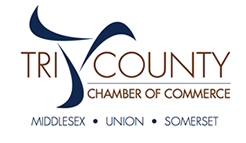 Tri-County Chamber of Commerce
meets every Monday morning at 8:00 am
at the Holiday Inn at
36 Valley Rd, Clark, NJ 07066