May
22
Wed
2019
Clark Chamber of Commerce Meeting

@ Samsel & Associates
May 22 @ 8:15 am – 10:00 am
Clark Chamber of Commerce Meeting
Wednesday, May 22, 2019
8:15 AM – 10:00 AM
Hosted by Samsel & Associates
68 Washington Street, Clark, NJ 07066
The Clark Chamber of Commerce is the perfect place to network with local businesses while forming a strong relationship with the community.
Both the Police Department & the Township of Clark are actively involved with the Chamber, offering a forum for business owners to participate in a dialogue with their municipality.
Looking to market your business? During Clark Chamber meetings each attendee has the opportunity to stand up and promote their business.
Fanwood-Scotch Plains Rotary Weekly Meeting

@ Stage House Restaurant
May 22 @ 12:15 pm – 1:15 pm
Join us any Wednesday for Lunch
At the Stage House Inn, Park Avenue, Scotch Plains
If you would like to make a difference in the community and learn more about Rotary, you can attend a Wednesday lunch meeting at 12:15 pm at the Stagehouse Restaurant in Scotch Plains.   For more information, you can visit their website at www.fsprotary.org or follow them on Facebook.
Luncheon, with fellowship and a speaker, often a community leader with an update on themes of interest to the local communities or bearing on charitable activities that receive or seek Rotary support. We deliberate new ways to serve our community. We laugh. We re-examine ourselves at each weekly meeting, recalling the Rotary "Four Way Test" of the things we think or do:

Is it the truth?
Is it fair to all concerned?
Will it build good will and better friendships?
Will it be beneficial to all concerned?

We break up promptly after 90 minutes to enable our members to resume meeting their clients' needs and business responsibilities.
About Rotary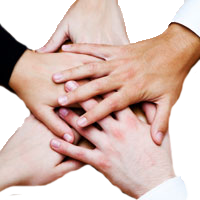 Rotary is a worldwide organization of business and professional leaders that provides humanitarian service, encourages high ethical standards in all vocations, and helps build goodwill and peace in the world. Approximately 1.2 million Rotarians belong to more than 32,000 clubs in more than 200 countries and geographical areas.
Members of a Rotary Club are part of a diverse group of professional leaders working to address various community and international service needs and to promote peace and understanding throughout the world.
May
23
Thu
2019
Clark Bus Trip to Atlantic City

@ Clark Post 328
May 23 @ 10:00 am – 8:00 pm
Bus Trip to Atlantic City – May 23
The Clark Veterans Club will be running a bus trip to Atlantic City on the fourth Thursday of the month beginning Thursday, May 23, 2019. The bus leaves from Clark Post 328, 78 Westfield Ave, at 10 a.m. and returns by 8 p.m. The Trip goes to Caesars AC at a cost of $30 which is returned in a voucher from Caesars. We would like to continue our long history of the bus trip but if we cannot get 25 attendees, we will have to discontinue future trips. So, come on out for a day at the shore!
Please sign up by calling Mike/Lorraine at
732-396-4878, Joe at 732-574-9472, Marsh at 908-361-7751 or
sign up with The Legion Bartender at Post 328.