May
19
Sun
2019
Berkeley Heights Rescue Squad Plant Sale

@ Rescue Squad building
May 19 @ 10:00 am – 3:00 pm
Rescue Squad Plant Sale to benefit Relay for Life – May 19
Governor Livingston High School's 2019 American Cancer Society Relay for Life is just around the corner. The cadets of the Berkeley Heights Volunteer Rescue Squad (BHVRS) are raising money for this important cause by hosting their annual plant sale on Sunday, May 19, 2019 from 10 a.m. – 3 p.m. at the Rescue Squad building on 378 Snyder Ave.
There will be a wide array of flowers to purchase. In addition, the cadets will be selling delicious baked goods including brownies, cookies, and cupcakes. Leah's Lemonade stand will also be joining the fundraising efforts. Leah will provide her famous lemonade and other homemade treats. The cadets would like to thank Hall's Garden Center & Florist for providing the beautiful array of flowers for the event.
Relay for Life is a community-based fundraising event that is hosted at various locations around the country. All proceeds go to the American Cancer Society. Each year, there are over 5,000 Relay events that raise money for the fight against cancer and celebrate courageous survivors. It is estimated that Relay for Life has raised 5 billion dollars to date.
"The Cadets would greatly appreciate any support for this amazing cause that benefits individuals living with cancer," says Jessica Moran, EMT, Cadet Co-Captain at the BHVRS. "The BHVRS has not only given me insight into patient care and professionalism, but it has also taught me the value of community service and giving back. I love organizing and volunteering my time for events like this one because I am truly able to positively contribute to my community."
Cadets are high school members of the BHVRS who ride on the ambulance. Some of them are also NJ certified emergency medical technicians (EMTs).
Submitted by Carolyn Sayre
Fanwood Vintage Marketplace
May 19 @ 10:00 am – 5:00 pm

VINTAGE MARKETPLACE AT THE FANWOOD TRAIN STATION
10am-5pm
Vendors Setup 6:30am-8am
256 South Ave. Fanwood, NJ 07023
Vintage Market Place
The Fanwood Train Station Vintage Marketplace will be held Outdoors on Sundays, 5/19. 8/4 and 10/27, 2019.  This is just one of the many Vintage Marketplaces that JC will be running this year. Another great vintage event is the Ringwood Manor Festival held on June 9, 2019. You can find info on this event here on our website.
Vintage Market Place
@ the Fanwood Train Station
More than 75+ tables of vintage items, antiques & collectibles and more.  If you are a collector or love things from days gone by then you will enjoy this event.  Held in the parking lot of the  Fanwood Train Station on South Ave.
Spend some time with us browsing through all the items being sold, have some lunch and enjoy the great music.
Food
Some of the food being sold at this event will be the Gourmet Food such as Gyros, shish ka bobs, french fries, zeppoles and more.
For Vendors: Your vehicles stay in your vendor space. Also if event is canceled for any reason, vendors will get a rain date or credit for a future JC event. Vendor Fee is $55 prepaid & $65 day of the event.
          Weekend Hotline- call 201.926.1125
(manned by live person 6AM-6PM Sat. & Sun. and event days)
May
20
Mon
2019
Tri-County Chamber of Commerce Monday Meeting

@ Holiday Inn
May 20 @ 8:00 am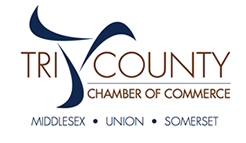 Tri-County Chamber of Commerce
meets every Monday morning at 8:00 am
at the Holiday Inn at
36 Valley Rd, Clark, NJ 07066