Jul
22
Mon
2019
Tri-County Chamber of Commerce Monday Meeting

@ Holiday Inn
Jul 22 @ 8:00 am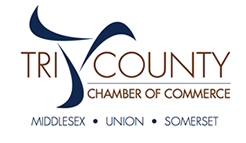 Tri-County Chamber of Commerce
meets every Monday morning at 8:00 am
at the Holiday Inn at
36 Valley Rd, Clark, NJ 07066
Jul
24
Wed
2019
Fanwood-Scotch Plains Rotary Weekly Meeting

@ Stage House Restaurant
Jul 24 @ 12:15 pm – 1:15 pm
Join us any Wednesday for Lunch
At the Stage House Inn, Park Avenue, Scotch Plains
If you would like to make a difference in the community and learn more about Rotary, you can attend a Wednesday lunch meeting at 12:15 pm at the Stagehouse Restaurant in Scotch Plains.   For more information, you can visit their website at www.fsprotary.org or follow them on Facebook.
Luncheon, with fellowship and a speaker, often a community leader with an update on themes of interest to the local communities or bearing on charitable activities that receive or seek Rotary support. We deliberate new ways to serve our community. We laugh. We re-examine ourselves at each weekly meeting, recalling the Rotary "Four Way Test" of the things we think or do:

Is it the truth?
Is it fair to all concerned?
Will it build good will and better friendships?
Will it be beneficial to all concerned?

We break up promptly after 90 minutes to enable our members to resume meeting their clients' needs and business responsibilities.
About Rotary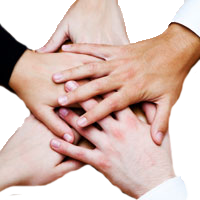 Rotary is a worldwide organization of business and professional leaders that provides humanitarian service, encourages high ethical standards in all vocations, and helps build goodwill and peace in the world. Approximately 1.2 million Rotarians belong to more than 32,000 clubs in more than 200 countries and geographical areas.
Members of a Rotary Club are part of a diverse group of professional leaders working to address various community and international service needs and to promote peace and understanding throughout the world.
Berkeley Heights Free Summer Concerts

@ Veterans Memorial Field
Jul 24 @ 7:30 pm – 9:00 pm
Berkeley Heights Free Summer Concerts in the Park 2019
Free summer concerts in the park are set for another season under the stars in beautiful downtown Berkeley Heights.
Four free concerts will be held on Wednesday's in July and August at Veterans Memorial Field, located at 113-205 Plainfield Ave, Berkeley Heights, NJ, from 7:30 – 9 p.m. Plenty of free parking will be available.
Presented by Berkeley Heights Recreation with support from BHB&C, the 2019 Summer concerts in the park schedule is:
July 24th Parrot beach "Fins up cause it's 5 o'clock somewhere
July 31st Idol Kings with the best of Tom Petty, John Cougar Mellancamp & others rockers
August 7th 52nd Street best of Billy Joel w/o the trip to MSG. This will be the 2nd annual BH First Responder concert Festival which over 1,500 attended last year, celebrity dunk tank, Bounce house, free hot dogs, Rita's Italian ice, and lot's more fun!
August 14th Day Trippers with the best of the Beatles.
These free concerts will again be made possible with help from the season sponsors: Taylor Rental, Smith Chiropractic Foundation, Berkeley Aquatic Club, BH Rotary Club, and Grain & Cane.
Plus there will be individual show sponsors providing lots for free goodies and give always: Peak Medical, pearly Whites, E Medical, Anything Floral, Excel PT, Delicious Heights, Rita's, BH YMCA & Primrose School.
Free popcorn will be provided at each show by Taylor Rental and free ice cold bottled water will be provided by Smith Chiropractic.
The Grain and Cane Gastrotruck will be at each show with dinner specials to purchase along with special summer treats.
There will also be special free drawings at the BHB&C tent with gift cards from Goodman's, Delicious Heights, Grain & Cane and more…to win at each show.
So please join the Summer family Fun at the BH Free Summer Concerts in the Park.
Please call Berkeley Heights Recreation for weather related schedule changes after 11 a.m. on each day of the concerts.