Jul
23
Mon
2018
Tri-County Chamber of Commerce Monday Meeting

@ Holiday Inn
Jul 23 @ 8:00 am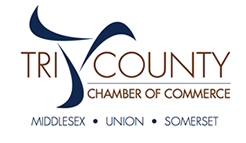 Tri-County Chamber of Commerce
meets every Monday morning at 8:00 am
at the Holiday Inn at
36 Valley Rd, Clark, NJ 07066
Jul
24
Tue
2018
Westfield Chamber of Commerce Breakfast Networking
Jul 24 @ 8:00 am – 9:30 am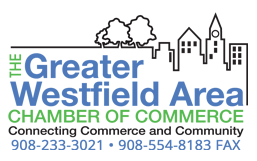 July 24th 8:00-9:30am
522 E. Broad Street, Westfield
https://www.gwaccnj.com/events/oceans/
Join us on Tuesday, July 24th from 8:00 – 9:30 am for breakfast networking at Oceans Orthodontics & Pediatric Dentistry, 522 E. Broad Street, Westfield. Coffee and breakfast items will be ready for you to enjoy. Meet business professionals and business owners from the area. All attendees will have the opportunity to introduce themselves to the group. Members attend free but let us know you are coming! Prospective members: $10 if you RSVP online by 2 pm on 7/23. Additional cost at the door.
Oceans has a parking lot in the back or feel free to street park as it is not metered.
About the GWACC
Established over 60 years ago, the GWACC is the primary business organization in Scotch Plains, Fanwood, Garwood, Mountainside, and Westfield. The chamber promotes local business opportunities, economic development, and community growth. The GWACC includes 500 member businesses and nonprofit organizations.  For more information, go to GWACCNJ.com
Kenilworth Farmer's Market

@ across the street from the Kenilworth Veterans Center located at 33 South 21st Street
Jul 24 @ 11:00 am – 5:00 pm
Kenilworth Farmer's Market Begins June 19, 2018
Submitted by Darlene Candarella
We are announcing for the first time ever Kenilworth's Farmers' Market, starting every Tuesday, June 19 through November 13, 2018. Start time: 11 a.m. to 5 p.m., across the street from the Kenilworth Veterans Center located at 33 South 21st Street. Our Farmer, Mr. Walt Zyck of Country Stand Farm will be bringing the freshest farm grown produce, baked goods, and eggs his farm has to offer for the entire season. Also joining us will be a variety of other food vendors, home-made crafts, entertainment for the kids, music for all to enjoy, health & wellness table, Tesla Science from Rahway educational information and display table, and so much more. Looking for more community groups to participate on Tuesday's at Kenilworth Farmers' Market. Please reach out to Event Coordinator/ Market Manager: Darlene Candarella at 908-276-9090 ext.127. Cell: 908-908-447-9421. And email address: apclerk@kenilworthnj.org.
Mayor Anthony DeLuca announced this great news at a recent Mayor and Council meeting and is very excited. Hopes all of you will attend, shop, eat, and enjoy. See you at Kenilworth's Farmers' Market.