Apr
27
Fri
2018
Linden Lions Annual Fish Fry

@ JTG Recreation Center
Apr 27 @ 5:00 pm – 7:00 pm
The Linden Lions Annual Fish Fry will be held on Friday, April 27, 2018 at JTG Recreation Center, 330 Helen St., Linden, New Jersey, from 5 to 7 p.m.
Tickets are $15 for adults; and $7 for children under 12. There will be a raffle and prizes.
For tickets call 732-815-3280 or 908-925-7242.
The winners of the Linden Lions Raffle drawn on February 6, 2018, were First Prize of $719 to Diodato Villani. Second Prize of $205 to Anne Servey. And Third Prize of $103 to Peter Renna. We thank all who participated.
Our meetings are held the first Tuesday of the month at the JTG Recreation Center and new members are always welcome. Call the above phone numbers for more information.
Apr
30
Mon
2018
Tri-County Chamber of Commerce Monday Meeting

@ Holiday Inn
Apr 30 @ 8:00 am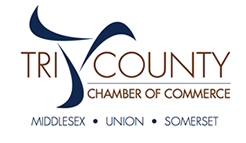 Tri-County Chamber of Commerce
meets every Monday morning at 8:00 am
at the Holiday Inn at
36 Valley Rd, Clark, NJ 07066
May
2
Wed
2018
Kenilworth Rotary Meeting

@ Riberto's Italian Seafood Bistro
May 2 @ 12:15 pm – 1:30 pm
For over 60 years, The Kenilworth Rotary Club has been an active service organization helping local schools, the Kenilworth community, and national organizations.
The club meets each Wednesday at
Riberto's Italian Seafood Bistro
24 North 20th Street, Kenilworth
from 12:15-1:30.
For more information, please visit: http://www.kenilworthnjrotary.org/